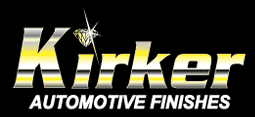 Established in 1898, Kirker Automotive Finishes is one of America's oldest paint manufacturers still in existence today. For more than 100 years, we've manufactured high quality paints and related products, using only premium raw materials and the latest coatings technologies.
About Kirker:
Kirker Automotive Finishes is one of several divisions owned and operated by Coventry Coatings Corp., a New York-based business established in 1987. In addition to the product line from Kirker Automotive Finishes – which it acquired in 1996 – the company maintains a diverse portfolio of industrial, high-performance and specialty coatings which it sells under trade names such as Coventry Coatings, North American Technologies and Trylaner.
Late in 2004, Coventry Coatings Corp. moved all operations to a new location in Newburgh, New York. The move effectively doubled production and warehousing space for Coventry Coatings Corp. The new facility is much more modern than the company's previous confines, and provides significant operating efficiencies.
STAY TUNED: Hardcore Choppers will be unveiling new choppers featuring Kirker paint products. Visit the site frequently as new images and videos will be uploaded soon.