07 Mar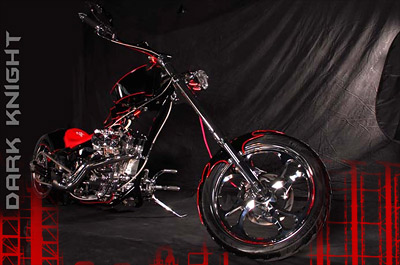 Back by popular demand, Hardcore Choppers is preparing to pull out all the stops for the upcoming Washington, DC and New York Cycle World International Motorcycle Shows.
Visitors from the Nation's Capital and New York City areas are in for a treat as one of the country's top custom motorcycle manufacturers is set to show a collection of choppers which is sure to catch the attention of any American v-twin lover.
Attendees at the New York show will get a front-row seat to the exclusive unveiling of the wild new Datasol Speedster 'iBike' which is set to be completed shortly before the show opens.
DC-area attendees will be able to check out the one-off custom 'Bat Bike' – on public display for the first time, along side many other examples of projects that Hardcore Choppers has been working on lately. In addition to conventional 'chopper' and 'bobber' designs, the radical new 'P-40 Warhawk' edition Hardcore Speedster will also be on display, which showcases the shop's ability to custom fabricate difficult parts in-house with the implementation of a custom-engineered and manufactured CNC-billet aluminum girder-style front end, custom-cut wheels, and more.
Hardcore Choppers will also be providing plenty of entertainment, in the form of the famous 'Hardcore Hotties' models which will be on-hand to answer your questions, as well as pose of various bikes throughout the show. The shop will also bring in their film crew to shoot segments and interviews for their upcoming Hardcore Lifestyles TV show, airing on the new VTwin Channel.com beginning February 1st.
Check out www.hardcorechoppers.com for special show coupons, as well as additional information about their entire lineup of custom motorcycles.